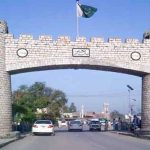 ISLAMABAD: Pakistan Muslim League-Nawaz (PML-N) leader Nawaz Sharif, his daughter Maryam Nawaz and Captain (rtd) Safdar on Wednesday appeared before accountability court in Avenfield reference case.
The accountability court Judge Mohammad Bashir resumed hearing of the reference after the Sharif family turned up.
As the hearing went underway, legal counsels of Sharif family started cross-examining prosecution witness Additional Director of Federal Investigation Agency (FIA) Wajid Zia – who headed the Joint Investigation Team (JIT) to probe the offshore properties of Sharif family.
At present, Sharif family's lawyers are cross-examining Wajid Zia.