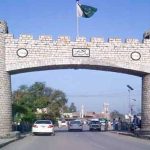 ISLAMABAD: The accountability court on Wednesday ruled that Sharif family could not be granted exemption from personal appearance in a graft references on Kulsoom Nawaz's ailment.
In its written order, Judge Muhammad Bashir has stated that the ailment of Kulsoom Nawaz could not be made a justification for exemption from proceedings.
The ousted prime minister Nawaz Sharif, his daughter Maryam Nawaz and son-in-law Capt. Retd Safdar had filed an appeal in the court seeking exemption from personal appearance in the court.
They had appealed the court for exemption on grounds of visiting ailing wife of Nawaz Sharif, Kulsoom Nawaz who is under treatment in London.
The Judge then adjourned hearing of the case until tomorrow (February 22).