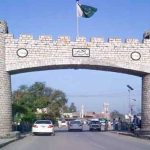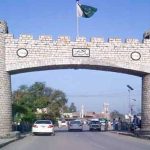 ISLAMABAD: Pakistan Tehreek-e-Insaf (PTI) chairman Imran Khan on Wednesday accused Sharif brothers of pitting Pakistanis and federating units of the country against each other to hide their corruption, asking the prime minister to relinquish his office.
His speech at the Youm-e-Tashukkur rally started with an avalanche of compliments for Khyber Pakhtunkwa Chief Minister Pervaiz Khattak and a string of allegations against his political opponents that included Maulana Fazlur Rehman, Asfandyar Wali Khan, Asif Zardari and Khurshid Shah.
He said he asked Pervaiz Khattak to retreat fearing that the showdown could have led to bloodshed. "We have never done politics of anarchy and violence," he said.
He said Pervaiz Rashid was asked to resign to ensure fair inquiry into leaked story, adding that the prime minister should also resign for the same reason.
Khan congratulated the nation over the Supreme Court's instructions that would ensure an inquiry into Panama Leaks scandal.
He said the judges of the top court said institutions were not working in the country. "They asked NAB chairman why he didn't summon Nawaz Sharif," said Khan, adding that the NAB chairman should also have resigned after hearing remarks of the judges.
Imran Khan accused Maulana Fazlur Rehman of receiving money from Nawaz Sharif. "Fazlur Rehman should be thankful to me for all the attention he is receiving from Nawaz Shairf. I can't understand Asfandyar Wali Khan's politics either. On one hand, he speaks against Nawaz Shairf over CPEC while on other he says he would stand by government," said Khan.
Imran Khan said the PML-N and the Pakistan People's Party (PPP) were in cahoots and their chief aim was to make money while taking turns in provincial and federal governments.
Thousands of PTI workers converged on the federal capital to mark the "thanksgiving day", a day after Imran Khan called of his planned lockdown of the city at the eleventh hour following Supreme Court proceedings on petitions seeking probe into Panama leaks scandal.
Large number of people on Wednesday travelled from Punjab, Khyber Pakhtunkhwa and many other cities of Pakistan to attend the rally.