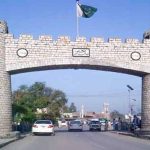 KARACHI: Pakistan Peoples Party MPA Sharjeel Inam Memon, who is facing corruption charges, was moved to Karachi Central Jail after Chief Justice of Pakistan Justice Mian Saqib Nisar reportedly found alcohol bottles his hospital room during a surprise visit on Saturday morning.
The chief justice, who was hearing different cases at Karachi registry of the apex court, during surprise visits to private hospital examined the rooms of the political prisoners.
When the chief justice visited the former Sindh information minister's room on the sixth floor of Karachi's Ziauddin Hospital, he found bottles of alcohol and there was no nurse or doctor in the room.
The chief justice questioned about the PPP leader's health.
During hearing of a case, the chief justice remarked, "I found three bottles of alcohol from Memon's room." "The attorney general should visit and see what is happening," he added.
The police sealed Memon's hospital room and shifted him to Karachi Central Jail after the chief justice visit. Blood samples of the former Sindh information minister were also taken.
The chief justice also made a surprise visit to National Institute of Cardiovascular Diseases (NICVD) where he examined the room of Omni Group Chairperson Anwar Majeed, who is under trial in a money laundering case.
Justice Nisar also questioned about the health of the close aide of former president Asif Ali Zardari and confiscated some documents.
He also visited the VIP ward of the hospital where Majeed's son, Abdul Ghani Majeed, is admitted.