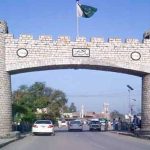 The federal government on Monday appointed Shaukat Tarin, the former finance minister, as adviser to the prime minister on finance and revenue after his tenure as a federal minister expired on Oct 16.
According to a notification, the president appointed Tarin as the adviser on the recommendation of Prime Minister Imran Khan. Tarin has been awarded the status of a federal minister in his role as the adviser. As an adviser, Tarin cannot chair meetings of the Economic Coordination Committee (ECC) or other cabinet committee meetings as per a high court ruling.
On April 16, Prime Minister Imran Khan, instead of appointing Tarin as his adviser on finance, appointed the banker as the finance minister, for which, as per law, he needed to be a member of parliament within six months.
However, the government has been unable to get Tarin elected to parliament to date. But it seems there were efforts underway to get Tarin elected to the Senate on Pakistan Muslim League-Nawaz (PML-N) leader Ishaq Dar's seat as the latter still hasn't taken the oath.
In this regard, the government issued an ordinance that made it mandatory for returning candidates to take oath within 60 days of the commencement of the first sitting of the maiden session of the legislature.
The amendment was made to Section 72 of the Election Act 2017. Under the amendment, the members would have to take oath within forty days of the promulgation of the ordinance.