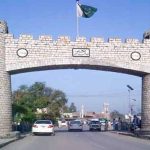 KARACHI: Sindh High Court has issued notices to Interior Ministry, IG Sindh, DG Rangers and others in missing case of over 50 persons.
A petition was filed in the court regarding the disappearance of more than 50 people "The citizens were picked up from different areas," the petition stated. "The arrested people have disappeared."
It further stated, "The missing persons should be presented in the courts if they are involved in crimes."
The petitioner pleaded the court to recover them as there are threats to their lives.
The bench, after hearing the petition, sought replies from the parties on 3rd May.
It ordered to free rescue the missing persons and present them in the court.