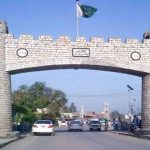 ISLAMABAD: Opposition Leader in National Assembly (NA) Shehbaz Sharif on Monday has demanded the government to withdraw the decision of increasing prices of petroleum products.
In a Twitter post, the former Chief Minister of Punjab (CM) said the tsunami of inflation has created difficulties for the people.
He further asked why Prime Minister (PM) was not afraid while signing the summary.
On the other hand, the hike in the prices of petroleum products has been challenged in Lahore High Court (LHC).
The plea has declared the increase in the prices as illegal, stating that the matter is already under hearing in the court. The plaintiff further requested the court to issue restraining order on the implementation of new prices.
Earlier, government had increased petrol and High Speed Diesel price by Rs6 per litre. The prices of kerosene oil and light diesel oil were also increased by Rs3 each.