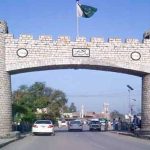 LAHORE: Pakistan Muslim League-Nawaz (PML-N) president and former Chief Minister (CM) of Punjab Shehbaz Sharif on Monday failed to appear before National Accountability Bureau (NAB) in Punjab 56 companies' scandal.
The anti-graft body had summoned Shehbaz Sharif at 11am today to grill him in Punjab Power Development Company corruption scandal.
However, Shehbaz Sharif has so far not attended the hearing.
It is worth mentioning here that Shehbaz Sharif has attended the hearing of alleged corruption twice before.
NAB has charged Shehbaz Sharif with corruption and for granting illegal privileges to favored people.