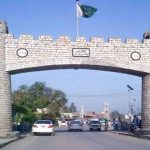 LAHORE: Shehbaz Sharif on Thursday rejected all allegations of corruption and misconduct levelled by Imran Khan, clarifying that the Lahore Metro Bus project was made in Rs 30 billion while the PTI chief accused him of Rs 70 billion corruption.
Speaking to a press conference in Lahore, the chief minister of Punjab admitted he knew Javed Sadiq but denied taking any commission from the person who Imran called Shehbaz's front man.
He recalled that Imran had also accused him of offering Rs 10 billion through a mutual friend. "I sent him a notice. Neither Imran Khan nor his lawyer came to court," he added.
Shehbaz promised to resign if he is declared guilty, adding that "Imran should sit on a shrine upon being proven a liar". He called Faisal Subhan a fictional character created by the PTI chairman.