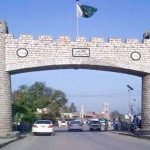 ISLAMABAD: The Leader of the Opposition in the National Assembly and Pakistan Muslim League-Nawaz (PMLN) president Shehbaz Sharif on the Kashmir Solidarity Day asserted that the Kashmir dispute has been an 'open' challenge for the United Nations (UN) and the civilized world to resolve.
He urged the UN to form a commission to probe human rights' violations in the Indian-occupied Kashmir (IOK).
He stated that Pakistan would continue its support for IOK till its independence.