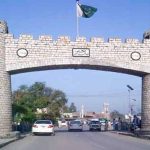 LAHORE: Chairman Pakistan Cricket Board (PCB) Shehryar Khan on Tuesday paid a visit to Gaddafi Stadium in Lahore and examined preparations for the final match of Pakistan Super League's (PSL) second edition.
Talking to media on the occasion, PCB Chairman said that foolproof security would be provided to the participating teams and spectators for the decisive contest of PSL.
He anticipated that playing the PSL final match in Lahore carries immense significance for the revival of international cricket in the country and said that they would not bow down before terrorism despite security concerns.
International cricket teams would come to Pakistan for cricket once the PSL final match was successfully held in Lahore, Shehryar Khan hoped and added that Najam Sethi was in Dubai to convince international players for playing in Pakistan.
Chairman PCB maintained that they would release the schedule for sale of tickets for the PSL final match in the coming few days.