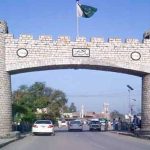 ISLAMABAD: Awami Muslim League (AML) chief Sheikh Rasheed Ahmed approached the Supreme Court challenging the Election Commission of Pakistan's (ECP) decision of deferring election on a National Assembly seat from Rawalpindi (NA-60).
The AML chief approached the top court after a Lahore High Court bench rejected his petition seeking its directives for the top electoral body to conduct election in the constituency he is contesting from on July 25.
In his petition, he stated election in NA-60 was postponed after disqualification of PML-N leader Hanif Abbasi who was awarded life in prison after found guilty in the ephedrine case.
He argued the Commission didn't come up with a plausible reason for putting off the election. Election can only be postponed in case of death of a contestant, he added.
The ECP's decision is in violation of Election Act 2017 and relevant articles of the Constitution, he stated while pleading that its notification postponing election be declared void.
On Sunday, the ECP issued a notification postponing election in NA-60 after disqualification of Pakistan Muslim League-Nawaz (PML-N) candidate Hanif Abbasi due to his conviction by the Control of Narcotics Substances Court in the ephedrine case.
The ECP put off the election owing to criticism in political and social circles over the timing of the court verdict.
On Saturday, Abbasi was arrested and sent to Adiala jail after the Control of Narcotics Substances (CNS) Court in Rawalpindi sentenced him to life imprisonment in the case related to misuse of controlled chemical ephedrine.