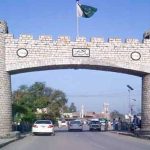 ISLAMABAD: Awami Muslim League (AML) President Sheikh Rashid Ahmad on Tuesday accused political rival Nawaz Sharif of acting on an agenda to delay elections.
"Nawaz Sharif is on an agenda to delay elections for two years," Ahmad said, adding that the Pakistan Muslim League – Nawaz (PML-N) president has today, more than ever, committed contempt of court.
"Maryam Nawaz har brought her father to this stage and she alone will complete the next task."
Ahmad was referring to Nawaz's address at PML-N's social media convention earlier today where the former premier had said that the time had come to raise the flag for the supremacy of justice in Pakistan.