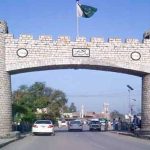 ISLAMABAD: Federal Railways Minister Shiekh Rashid Ahmed claimed on Saturday that Prime Minister Imran Khan refused the demand of a King to release former prime minister Nawaz Sharif.
The minister said that the King sent funds to Pakistan after a brief visit to the country, further adding that he hopes that the coming meeting between Prime Minister Imran Khan and President Donald Trump goes well.
"I hope all goes well. Both have the same nature," he said.
The minister, on the question of his comments on the video leak, said that an intelligent enemy is better than a dumb friend. "Maryam Nawaz is responsible for the PML-N's destruction."
Rashid said that the dacoits who looted the entire country are now attacking the judiciary.