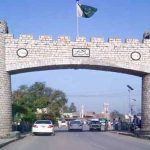 KARACHI: Pakistan People's Party (PPP) Central Vice President Sherry Rehman was elected unopposed on Monday as a Senator on a general seat from Sindh.
The PPP leader had filed her nominations papers last week for the seat which fell vacant following the resignation of Abdul Latif Ansari who was elected Senator of the PPP in the recently concluded Senate elections.
Former provincial minister for Katch Abadies of the PPP Nadeem Bhutto had filed his papers as a covering nominee. No candidate from rival political parties filed their nomination papers for the seat.
After being elected unopposed from the general seat, Ms Rehman will now serve in office for a term of six years.
While speaking to the media, she said that she would raise the voice of not just Sindh but people of all marginalised areas of the country.