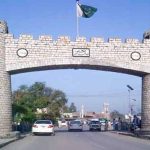 ISLAMABAD: Pakistan People's Party (PPP) has nominated Senator Sherry Rehman as the opposition leader in the Senate, the upper house of the parliament.
The decision to this effect was taken during a meeting of party leadership which was convened by PPP Chairman Bilawal Bhutto in Zardari House Islamabad.
Opposition Leader in the National Assembly Khursheed Shah and Sherry Rehman attended the meeting.
Meanwhile, Pakistan Tehreek-Insaf (PTI) has also nominated Azam Sawati as Senate opposition leader and demanded of the opposition parties to support its candidate.