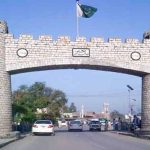 ISLAMABAD: The leader of the Tehreek-e-Insaf party, Shireen Mazari, Tuesday announced to leave the party and retire from active politics.
She made this announcement during a press conference in Islamabad. Her lawyers and her daughter, Imaan Mazari, were also present.
Shireen Mazari stated that she condemns the events that took place on the 9th and 10th of May. She has also submitted a affidavit regarding the matter in the Islamabad High Court. She said that she had always strongly condemned all forms of violence, particularly attacks on state symbols such as the GHQ, Parliament House, or the Supreme Court. She said, "we all should strongly condemn such actions."
She mentioned that her health deteriorated during the days of her arrest, and her daughter Imaan was distressed during that time. She even saw videos of her daughter while she was crying in Adiala Jail. As a result, she has made the decision to step away from politics.