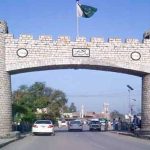 LAHORE: Shoaib Akhtar hits back at the International Cricket Council after the apex cricketing body trolled him for his comments on Australia s star batsman Steve Smith.
It all began a few days ago when Rawalpindi Express took to his Twitter account and teased Steve Smith saying that he could get the Aussie batter out on the fourth delivery after hurling three "hurting bouncers".
The International Cricket Council (ICC) known for its quirky tweets and memes, mocked Akhtar s tweet with a series of images that showed basketball legend Michael Jordan chuckling at him for claiming that he could get the better of Smith.
Akhtar, while responding to the apex cricketing body, in his latest comments said that the "neutrality has been thrown out of the window", and ICC's tweet clearly shows how "the state of affairs are run there".