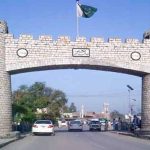 LAHORE: Pakistan Muslim League-Quaid (PML-Q) chief Chaudhry Shujaat Hussain on Tuesday demanded the federal government to provide all legal facilities to former president and Pakistan Peoples' Party (PPP) co-chairman Asif Ali Zardari.
He said this after meeting a delegation led by PML-Q Sindh president Muhammad Tariq Hassan to discuss matters pertaining to the party and country.
Speaking on the occasion, Ch Shujaat said that Asif Zardari was not just the president to Sindh but whole country and his issues regarding his health shouldn't given the color of provincialism.
He demanded federal government to provide medical facilities to the former president as per the law, adding that the issue could fan provincialism in Sindh.
The PML-Q chief also supported the PPP's demand to hold of the party co-chairman in Sindh and said that trial of cases against Asif Zardari in Punjab could give chance to speak to the elements who talk about provincialism.