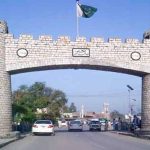 KARACHI: Sindh budget for the fiscal year 2017-18 with an estimated outlay of over Rs 960 billion will be presented today (Monday). Chief Minister Sindh Syed Murad Ali Shah will present the budget in the Sindh Assembly.
Governor Mohammad Zubair has summoned the budget session of the Sindh Assembly which will start at around 3:00pm today.
According to sources, the provincial government is expecting that Rs. 615 billion will be transferred from the federal government under the National Finance Commission Award (NFC), and that the provincial government will collect Rs. 293 billion revenue with its own sources.
Sources further said that Rs 347 billion will be allocated for the annual development programme while Rs 170 billion will be earmarked for education.
Sources further informed that Rs 83 billion will earmarked for health sector while Rs 7.6 billion will be spent on agriculture and Rs 62 billion will be allocated for local government.