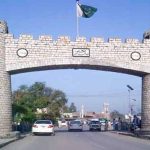 KARACHI— The Sindh government has formed a six-member medical board to exhume the dead body and conduct a postmortem of deceased Pakistan Tehreek-e-Insaf's (PTI) leader and television host Dr Aamir Liaquat Hussain on court's orders.
The Health Department of the Sindh has also issued an notification saying the body of renowned TV host Aamir Liaquat's will be exhumed on June 23.
Earlier Monday, a judicial magistrate in Karachi had directed the authorities to fix a date for the exhumation of Liaquat's body for carrying out postmortem.
In this regard, the Health Department of Sindh has issued a letter to the police surgeon of Karachi for the exhumation and post-mortem examination of Dr Aamir Liaquat Hussain to to ascertain the cause of his death.
The court also directed the authorities concerned to make all necessary arrangements in accordance with the law.
The team would exhume late religious scholars' body on June 23 and conduct an autopsy to confirm if he died of natural causes or was murdered.
Following exhumations, the samples for the post-mortem will be collected and taken to the laboratory for chemical examination from Hussain's grave in Abdullah Shah Ghazi graveyard—without shifting the mortal remains.
The family of the deceased had refused to allow a post-mortem examination. Subsequently, on the order of the magistrate, the body of the deceased was thus examined externally and handed over to heirs.
Last week, the court ordered the autopsy of the famous TV personality after a petition was filed demanding an autopsy.
Aamir Liaquat Hussain died aged 50 after being found unconscious at home in Karachi on June 9. The anchor was taken to hospital, however, pronounced dead on arrival.