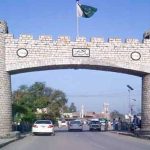 KARACHI: Pakistan Peoples Party Chairperson Bilawal Bhutto Zardari remarked on Monday that awareness and education are very important to fight the menace of child abuse.
We cannot fight child abuse "if our children don't know how to protect themselves," he said. "All political parties should be on the same page pertaining to child rights."
While addressing a press conference in Karachi, Bilawal remarked that Sindh government is taking all out efforts to adopt life skills-based education in curriculum across the province.
He said that the life skills-based education curriculum has been adopted at Fatima Jinnah Government School and it showed positive results, adding that Sindh government hopes to implement similar curriculum in 200 schools across the province.
The children should know how to protect themselves, their health, their body and going to relevant authorities, said PPP chair.
On the Kasur incident, Bilawal said that "previously people were scared to speak [about child abuse] but now people are scared of not speaking out."
When asked about the necessity of punishment in child abuse cases, Bilawal remarked that punishment is necessary but it won't bring any change till there is education and awareness.
The PPP chair also shared, "we want an accountable police force. Police should be apolitical but checks and balances are necessary as well."
Bilawal was flanked by social activist and singer Shehzad Roy, who hailed the efforts by Sindh government to raise awareness pertaining to child abuse among school-going children.