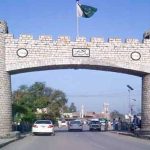 GHOTKI: Pakistan Tehreek-e-Insaf (PTI) Chairman Imran Khan on Sunday alleged that the rulers of Sindh have continued to oppress the people of the province for decades.
"I have wanted that the people of Sindh realise that their rulers have been most unfair to them since decades now," Imran said while addressing a rally in the Ubauro town of Ghotki district.
"People of Sindh are the most oppressed people in Pakistan."
Imran claimed to have made a lot of efforts to awaken the people of Sindh and thanked God that his efforts had finally borne fruit.
"The people of Sindh have finally woken up and I thank God that they are no more indifferent to the injustices done to them," the PTI chief said.
He alleged the Pakistan Muslim League – Nawaz (PML-N) President Nawaz Sharif and Pakistan Peoples Party Co-Chairman Asif Ali Zardari are Pakistan's corruption mafia.
"Nawaz has laundered Rs300 billion and Zardari is not far behind," he said. "How can these leaders be sincere with you when their assets are parked outside of the country."
He requested the people of Sindh to not vote for any leader whose wealth is parked outside of Pakistan, and boycott the rulers who are guilty of corruption.
"Every rupee that I own is in Pakistan, and that is why I am concerned about this country and its development unlike those who have transferred all of their money abroad," Imran said.
Senior PTI leader Shah Mehmood Qureshi and Jahangir Tareen addressed the rally earlier in the evening today.
Local party leadership and Awami Muslim League chief Sheikh Rashid were also in attendance.
The PTI chairman addressed a party rally in Khanewal on Saturday and Kot Addu on Friday.