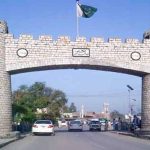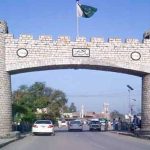 PESHAWAR: Former head of banned Sipah-e-Sahaba Pakistan's KP chapter, Maulana Ismail Darvesh, and his personal police guard were shot dead in Peshawar.
Two bike riders fired shots at Darvesh's car, leaving him and his police guard critically injured, according to police.
The injured were taken to Lady Reading Hospital where doctors pronounced them dead. The guard was identified as Muhammad Ayub.
The attackers were wearing helmets, police said. The incident occurred in the limits of Phandu police station.
Maulana Ismail Darvesh was the former head of the banned outfit's KP chapter.
Police are investigating whether the murder was sectarian.