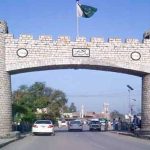 PARACHINAR: At least six people, including three women were killed and one injured when a roadside bomb exploded near their car in the Maqbal area of Kurram Agency, political administration said on Tuesday.
Political administration said that six people including three women were onboard the car when the improvised explosive device (IED) planted at the roadside exploded. All the six people were killed and a passerby was injured in the explosion, the political administration said.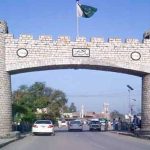 Getting information about the mishap, rescue team arrived at the scene and shifted the corpses to Parachinar Hospital for identification process.
The security personnel have also launched an investigation into the matter.
A number of soldiers and civilians have lost their lives in IED blasts in the agency.
Four security officials, including a captain, were martyred and three injured in an IED blast in Kharlachi, Kurram Agency, in October last year.