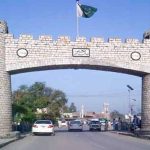 PATHANKOT: Six militants who attacked an Indian air base have been confirmed killed, Defence Minister Manohar Parrikar said on Tuesday, adding that a four-day-old operation to secure the compound was still under way.
Addressing reporters at the Pathankot air base near the border with Pakistan, Parrikar said Indian security forces "have done an excellent job containing these highly motivated terrorists".
Police Superintendent Salwinder Singh's call to a colleague in the early hours of Friday morning, after his car was hijacked, was at first treated as a case of armed robbery, the officer who answered the phone said.
"The truth is that we did not take Singh's complaint seriously, because his record has not been clean," a second senior officer in the Punjab police told Reuters, on condition of anonymity.
The police sources said Singh had just been transferred after a woman constable filed a sexual harassment case against him. Singh, who was interrogated on Monday for six hours by federal investigators, could not be reached for comment.
Home Secretary Rajiv Mehrishi has said the location of the attackers was only pinpointed as Pathankot on Friday afternoon.
That was at least 12 hours after the seizure of Singh's unmarked vehicle, in which he was travelling with two other men following a visit to a shrine near the border with Pakistan.
"Too much time was wasted," said AS Dulat, a former head of the Research & Analysis Wing, India's main foreign intelligence agency. "How did they infiltrate to where they did? How were they allowed to roam around for 24 hours?"
Civilian and military officials say a security alert was circulated quickly enough to prevent the assailants from damaging fighter jets and helicopters at the base.
Nevertheless, a lack of inter-agency cooperation may have hobbled the security response, with another local police chief calling the air base a "fortress" that senior colleagues cannot enter without a written request. . . Agencies