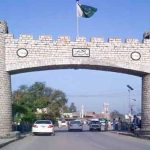 ISLAMABAD: At least 6 innocent civilians including two women were killed and 26 others injured when Indian BSF resorted to unprovoked firing of mortars along Working Boundary.
According to DG ISPR, Indian troops targeted civilians population in Chappar, Harpal and Charwa Sector.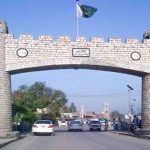 In a statement, the military said Pakistani troops returned fire but blamed India for initiating the gun battle that took place Thursday in the village of Charwa.
It was unclear whether there were any casualties on the Indian side.
Kashmir is divided between Pakistan and India but claimed by both in its entirety. Such exchanges of gunfire are common in Kashmir, which has been the cause of two of three wars between the two nuclear-armed countries since 1947, the year they gained independence from Britain.
Earlier today while addressing the United Nations General Assembly (UNGA), Prime Minister Shahid Khaqan Abbasi stated that Pakistan remains open to resuming a comprehensive dialogue with India to address all outstanding issues, especially Kashmir and discuss measures to maintain peace and security in the region.
"This dialogue must be accompanied by an end to India's campaign of subversion and state sponsored terrorism against Pakistan, including from across our western border," Abbasi said.