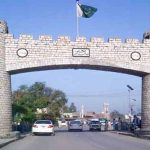 NEW YORK: At least eight people were killed and 15 were injured, in an incident late Tuesday afternoon in lower part of New York City that is being treated as a terrorist attack, according to a leading American television network's report.
A man drove his truck onto a busy bicycle path near the World Trade Center memorial and struck several people Tuesday, then emerged from the vehicle screaming and firing an imitation gun, MSNBC-TV said, citing New York police.
New York Mayor Bill de Blasio and Police Commissioner James O'Neill will conduct a media briefing in a couple of hours.
The New York Police Department posted on its Twitter feed that one person was in custody. The department said it was unclear whether anyone was shot or whether the injured were all struck by the vehicle.