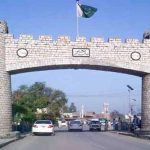 LAHORE: At least six schools were evacuated and closed for the day in different parts of city, following a series of hoax calls about a bomb threat on Wednesday.
According to local police, guards of two schools in Gulshan-i-Ravi ─ Government Girls' High School in G block and a Private School ─ were alerted of a threat by a motorcyclist. The schools administration called 15 around 10:55am. According to reports, the school was evacuated following the hoax.
Government Boys High School in Chandni Chowk Sanda, Himayat-i-Islam school near Yateem Khana Chowk and two other schools in the Millat Park and Township areas were also alerted of threats, police officials confirmed.
Fear and panic spread following the hoaxes, with students trying to evacuate as swiftly as possible. Concerned parents also reached schools to pick their children up. The schools that received hoax calls were closed for the day.