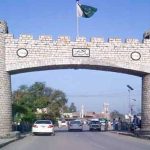 ISLAMABAD: Rain and snowfall, which is continuing in quake-hit Chitral, Parachinar and Ghizer, have added difficulties of the masses as Chitral-Gilgit road is closed and the relief activities are likely to be suspended.
In Chitral, rain and snowfall is continuing and Peshawar-Chiral road was closed due to land sliding.
Quake victims spent night under the open sky as snowfall on the mountains in Diamer turned weather cold and badly hit their tents.