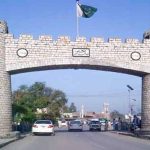 LONDON: Pakistan's captain Sarfaraz Ahmed spoke his heart out on Saturday while talking about the abuse and harassment his team is facing following defeat against India in the World Cup 2019.
He looked emotional and disturbed when journalists asked him questions about how former cricketers on media and fans on social media are treating Pakistan Cricketers.
"Anybody can say anything to us on social media. It is okay if you talk about our cricket but to abuse us is something which nobody would appreciate," Sarfaraz said.
"We are going through a phase which people sitting outside can't even imagine," the captain said when asked about how he and his teammates are feeling on this. He also expressed his disappointment at the comments by some former cricketers saying that some former cricketers act like God.
"What can I say to them, if I reply, they would bash me more. Some of them don't even consider us cricketers, they have become Gods on TV screens," Sarfaraz said.
The wicket-keeper batsman said that he tries to remain grounded because he knows that cricket, and especially Pakistan Cricket is something which can turn the tables in days.
"You're on top one day and at the bottom the other day. It is important not to fly high so that you don't' get hurt when you're dragged down," the middle order batsman explained.
He was, however, hopeful that this phase will also pass and the team will be back on track.
The skipper is now hopeful that the team will produce best of cricket on Sunday against South Africa at Lord's and will make a comeback.
"The tournament is open and we have practical chances of qualifying. We are focused on our game on Sunday against South Africa and InshaAllah we will play our best cricket to win the game," he said.
"We have a good record against South Africa in ICC tournaments. Even in Champions Trophy, our comeback started with a win against South Africa. So, I am hopeful of better results," he said.
The captain also confirmed that there will be changes in Pakistan XI.
"We have made our mind, there will be changes but final XI would be finalized near toss in the morning," he announced.
"Both the teams are eyeing survival in the tournament and we expect a good encounter tomorrow," Sarfaraz said.