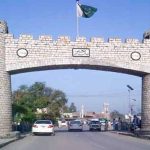 ISLAMABAD: The ousted prime minister and Pakistan Muslim League-Nawaz (PML-N) supreme leader Nawaz Sharif has said that some people still wanted to postpone the upcoming general elections.
Talking to media outside accountability court on Friday, the former premier said, "some people are bend on delaying general elections" and added that such people come and go.
Responding to a question, Nawaz Sharif said that a person should thank Allah Almighty in all situations.
He said that ups and downs are parts of life and one should not lose heart.
Meanwhile, reporters asked questions from Nawaz Sharif regarding the former interior minister and disgruntled party leader Chaudry Nisar; however, Nawaz Sharif avoided the questions and remained silent.