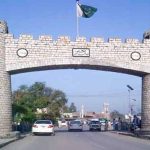 ISLAMABAD: Speaker National Assembly Raja Pervez Ashraf has accepted the resignations of 43 more MNAs of the PTI, leaving only the dissidents to represent PTI in the lower house of the parliament.
According to sources, the speaker had accepted the resignations two days ago and sent the summary to ECP for de-notifying  the PTI lawmakers.
The PTI, a day earlier, had announced that the 44 MNAs are withdrawing their resignations and tried to meet speaker at the National Assembly. However, they were not allowed to entre the NA building. The PTI MNAs also went to the residence of the speaker, but he did not meet and they staged a sit-in outside his residence. Later on they went to ECP and met with chief election commissioner, requesting him not to denotify them if speaker accepts their resignations.
Meanwhile, the PTI has strongly reacted to acceptance of the resignations. In a tweet Senior PTI leader Fawad Chauhdry, said that the main reason for their decision to return to the National Assembly was to remove Raja Riaz as the opposition leader.
راجہ ریاض کو بچانے کیلئے اسپیکر کے اقدامات کے نتیجے میں اس وقت 40فیصد نشستیں خالی ہو چکی ہیں، ملک انتخابات کے مزید قریب آگیا ہے، اس بحران کا واحد حل قومی انتخابات ہیں حکومت کتنا عرصہ عوام سے کترائے گی آخر فیصلہ لوگوں نے کرنا ہے اور فیصلہ ووٹ سے ہو گا

— Ch Fawad Hussain (@fawadchaudhry) January 24, 2023
The parliament has lost its importance after this decision as 40 per cent of its members are out of the house.  "Right now, Shehbaz Sharif has lost the support of 172 members and is relying on lotas (turncoats) to save his government," tweeted Fawad. The speaker wanted to save Raja Riaz as opposition leader, therefore he accepted the remaining resignations, he added. He said that the country is close to elections, adding that general elections are the only solution to the current problems of the country.