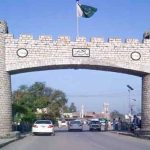 ISLAMABAD: The speaker of the National Assembly Asad Qaiser Monday adjourned the session of the National Assembly the treasury members did not stop their protest during the speech of the opposition leader.
When the opposition leader Shahbaz Sharif was asked to start debate on the budget 2019-20, the PPP protest and Raja Pervez Ashraf wanted to speak on a point of order regarding production order of the detained MNAs.
However, the speaker refused to allow him. On the request of the opposition leader, Raja Pervez Ashraf was allowed to speak, however, the treasury members started shouting in the house.
Similarly, when the opposition leader in National Assembly Mian Shahbaz Sharif started his speech, the treasury members continued shouting. The speaker warned the treasury members of adjourning the session, if they did not stop shouting and sit on their chairs.
However, the treasury members refused to listen to the speaker warning. The speaker adjourned the session till Tuesday.
Earlier, when the national Assembly session was started with speaker Asad Qaiser in chair, the PPP members started protest over non-issuance of production order of the Asif Ali Zardari and other MNAs. The speaker asked the opposition leader to start his speech, but he requested the speaker to let the PPP's MNA to speak or issue production order of the MNAs.
He said that MNAs have right to present the people of their constituencies. He requested to issue production order of Asif Ali Zardari, Khwaja Saad Rafique and other MNA. The PTI members also started shouting in the house.
The speaker said that he had sought legal opinion and would take decision accordingly.