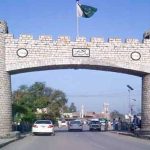 ISLAMABAD: Information Minister Barrister Ali Zafar says the caretaker government and Election Commission of Pakistan are striving to ensure peaceful conduct of general elections.
Winding up discussion on the motion regarding law and order and political situation in the Senate today (Saturday), the information minister said the political parties and other segments of the society should support the caretaker government and the ECP in this endeavor.
He said we should stand united at this juncture and foil the sordid designs of anti-state savage elements which want to create a wedge in the society.
The Information Minister said that the elections act 2017 has empowered the election commission to hold the elections in a free, fair and transparent manner. He said the problems faced in the last general elections were eradicated in the act.