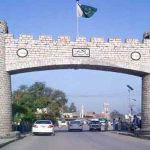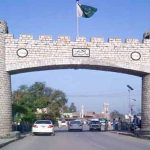 GILGIT-BALTISTAN: Strict security arrangements have been formulated in Gilgit-Baltistan for legislative assembly's elections which will be conducted on Monday.
Atleast 5500 army soldiers will be deployed in 24 constituencies of seven districts whereas 4200 police officials including Rangers' and scouts will assist them.
Command and control room has also been made for security where 112 cameras have been installed to ensure law and order situation in the city.
Governor Gilgit-Baltistan Barjees Tahir has stated that everyone has the right to vote for his desired party.
On the other hand, Inspector General (IG) Gilgit-Baltistan said that 4000 security officials will be deployed for holding transparent elections.
It is pertinent to mention here that the total number of voters is 6,18,364 in which 2,88,879 are females and 3,29,475 are male voters.
Besides this 57 polling stations have been established for the voters.
Furthermore, in district Diamir, female voters will use their vote right for the very first time.