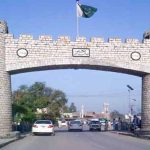 ISLAMABAD: Sub-committee on electoral reforms on Wednesday has sought recommendations from all parliamentary parties regarding constitutional amendment to bring reforms within two weeks.
A meeting was chaired by committee Chairman Zahid Hamid in which he asked political parties to file recommendations regarding live elections in Senate and other amendments.
Jamiat Ulema-e-Islam (JUI) demanded that Balochistan seats should be increased in the National Assembly (NA). The sub-committee has agreed over upgrading nomination lists continuously instead of yearly.
The committee also agreed to make election code of conduct part of the new law. Hamid said that violation of code of conduct would be seen as violation of the law.