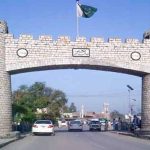 KABUL: A suicide attack claimed by the Taliban killed three foreign soldiers on patrol in eastern Afghanistan on Sunday, the deadliest assault on US-led NATO troops for many months.
"Three Resolute Support service members were killed by a suicide bomber during a combined, dismounted patrol with Afghan forces in eastern Afghanistan," NATO´s Resolute Support mission said in a statement.
A US member of the patrol and two Afghan soldiers were wounded, it said, without giving the nationality of those killed.
"Resolute Support has a policy of never publishing the nationality of victims before it is made public by the relevant national authorities," it said.
The attack by a lone bomber on foot happened at 6am in the city of Charikar in Parwan province 60 kilometres (37 miles) north of Kabul, said provincial governor´s spokesman Wahida Shahkar.
The Taliban in a statement claimed responsibility, saying they killed or wounded eight American soldiers in a "tactical explosion".
The NATO force largely ended its combat mission in Afghanistan in 2014 and pulled out the bulk of its troops. A 16,000-strong residual force remains for training and counter-terrorism operations.
Of these, the US accounts for 13,000 soldiers, about 2,000 of whom are assigned to anti-terror combat missions.
Last month a US soldier was killed and two others wounded in an "apparent insider attack" in southern Afghanistan.
Casualties among the NATO force have fallen dramatically since most were withdrawn from combat. But the Taliban and the IS group have recently stepped up their bloody attacks against government and civilian targets.
On Friday two suicide bombers dressed as women struck a Shiite mosque in Gardez, the capital of Paktia province, while it was crowded with worshippers for weekly prayers. Thirty-five were killed and more than 90 wounded.
The burqa-clad attackers shot at the mosque´s security guards before opening fire on worshippers and then detonating their explosives.
Last month an IS suicide bomber blew himself up near Kabul international airport, killing 23 people including AFP driver Mohammad Akhtar.
Both attacks were claimed by IS, which is trying to make inroads in Afghanistan.