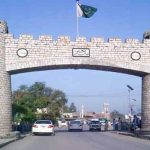 ISLAMABAD: A summary has been moved to the President Mamnoon Hussain for the summoning of the National Assembly session between Sunday and Tuesday next.
This was stated by Minister for Information and Broadcasting Barrister Ali Zafar while talking to the media persons in Islamabad today (Wednesday)
The Minister said that as per the constitution also, the session of the National Assembly needs to be summoned before 15th of this month.
The Information Minister said that the newly elected members of the lower house will take oath on the first day of the session which will be followed by the elections of the speaker, the deputy speaker and then the leader of the house.
Barrister Ali Zafar said it is his desire that the newly elected prime minister participates in the flag hoisting ceremony on Independence Day but it depends on completion of necessary formalities for transfer of power.