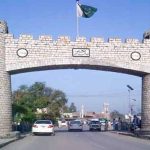 ISLAMABAD: Prime Minister Imran Khan has said that no nation in the world can progress unless it demonstrates the spirit of sacrifice.
In his message on the occasion of Eid-ul-Azha, he congratulated the nation and prayed to Allah Almighty to accept the prayers and sacrifices offered by the people and make them a source of blessings.
The Prime Minister said observing the Sunnah of Hazrat Ibrahim requires us to exhibit the spirit of sacrifice in all fields of life.
Imran Khan said we have to work for the country's progress, development and welfare by rising above our personal interests, priorities and prejudices.
He said the builders and defenders of Pakistan should also not be forgotten, who had sacrificed their lives for the great mission of safeguarding the country.
The Prime Minister said while celebrating our festivities of Eid, we should remember our brothers and sisters, who are facing the brunt of difficult financial conditions.
He prayed to Almighty Allah to bless everyone with the real happiness of Eidul Azha, accept the offerings rendered before Him and guide all to observe the act of worship in its true essence.