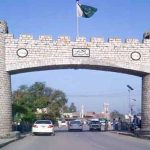 ISLAMABAD: The Supreme Court of Pakistan on Tuesday resumed hearing of the Panama Leaks case against Prime Minister Nawaz Sharif and his family.
A five-member larger bench led by Justice Asif Saeed Khosa is hearing the case.
The counsel for Hassan and Hussain Nawaz, Salman Akram Raja, continued his arguments before the apex court today.
On Monday, details of all gifts received and the distribution of properties among the members of the Sharif family were submitted before the bench.
Ishaq Dar's counsel Shahid Hamid had informed the apex court that references seeking to disqualify his client before the Islamabad High Court (IHC) had been dismissed during an intra-court appeal.
Shahid Hamid had also informed the bench that the time to appeal against the court's earlier ruling had expired, to which Justice Asif Khosa remarked that after Hamid has completed his arguments the bench will ask the Prosecutor General in this regard.
The bench had then demanded to know why the National Accountability Bureau (NAB), State Bank of Pakistan (SBP) and the Securities and Exchange Commission of Pakistan (SECP) did not submit references against the Sharif family, and demanded the Attorney General of Pakistan to submit a written reply before the bench.
Hassan and Hussain Nawaz's counsel Salman Akram Raja had informed the court that Hussain Nawaz was the beneficial owner of the London flats, adding that Prime Minister Nawaz Sharif had no connection with the London flats.