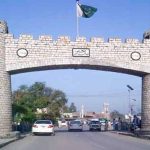 ISLAMABAD: The Supreme Court on Monday acquitted Rana Tanveer Hussain who was awarded life term on the charges of making a life attempt on former president and military dictator General (r) Pervaiz Musharraf.
A three-member bench of the apex court headed by Justice Tariq Masood heard Tanveer's petition.
The petitioner's lawyer Hashmat Habib argued that his client's Rana Tanveer had completed his life sentence, but he was not being released by authorities. In his arguments, he told the apex court that the life sentence is awarded for 14 years while my client has completed almost 20 years in jail.
The federal and Punjab governments opposed the release of the convict.
The court after hearing arguments from both sides, the bench announced its decision, ordering the government to release the convict.
It is pertinent to mention here that Rana Tanveer was arrested on Dec 31, 2003 in connection with attack on former president Pervaiz Musharraf in Rawalpindi.
Later in 2005, the Supreme Court awarded him life sentence after finding him guilty in the case.
Musharraf narrowly escaped an attempt to kill him on December 14, 2003, when a bomb blew up a bridge in Rawalpindi, minutes after his motorcade passed it.
On December 25, 2003, Musharraf survived a second attempt on his life within two weeks when suicide truck bombs were driven into his convoy on the same road a few days later.