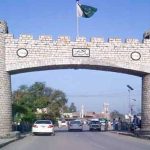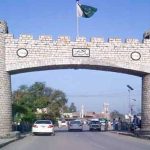 ISLAMABAD: The Supreme Court of Pakistan on Wednesday rejected reports that Chief Justice Khosa had issued any directions to the special court hearing General (R) Musharraf's high treason case.
On Tuesday, a three-member bench of a special court, comprising Justice Waqar Ahmad Seth of the Peshawar High Court, Justice Nazar Akbar of the Sindh High Court and Justice Shahid Karim of the Lahore High Court had convicted Musharraf for high treason and handed him the death penalty. The verdict was split 2-1 in favor of the conviction.
Later that day, new reports had started circulating that CJ Khosa had held an informal meeting with the Press Association of the Supreme Court of Pakistan and discussed the case.
"Musharraf's was an open-and-shut case and he was given multiple opportunities to defend himself. These people wanted to prolong the matter. The case was decided despite attempts to delay it," some media outlets had quoted the chief justice as saying in the alleged informal meeting.
In the statement issued on Wednesday, the apex court rejected the reports, saying, "some misleading and out of context news items were aired/published by different TV channels and newspapers, without identifying any source, attributing these to the chief justice."
"The above news items created an impression that the Honorable Chief Justice of Pakistan was personally involved in the progress of the case before the special court," the statement added.
"It is hereby clarified that different benches of the Supreme Court of Pakistan had been hearing different aspects of the case of General (retd) Pervez Musharraf and had passed various orders for early dispositions of the said case," the statement read.