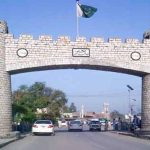 ISLAMABAD: T-10 Cricket League, the briefest cricket format introduced by Pakistan, will formally kick off today in Sharjah.
As many as six teams will participate in the league, with teams distributed into two groups.
Each match of the League will comprise ten overs.
The T-10 Cricket League will continue till December 17 and a total of 12 matches will be played.
The teams participating in the League are: Pakhtuns led by Shahid Afridi, Punjab Legends, Colombo Lines, Maratha Arabians, Kerala Kings and Bangla Tigers.