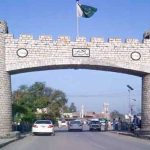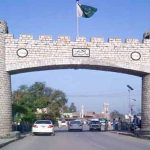 KABUL: A senior Taliban commander and deputy chief of the new splinter group of Taliban, Mullah Mansoor Dadullah, has been killed in fighting with the main Taliban group in Zabul province.
According to Afghan media and journalists, the deputy to the dissident Taliban leader Mullah Mohammad Rasool was killed by fighters of Mullah Akhtar Mohammad Mansour last night.
Mullah Akhtar's men had captured a Waziristani fighter of Mullah Dadullah Mansour earlier who revealed information about his chief's whereabouts, upon receiving information, Mullah Akhtar's fighters attacked Mullah Mansour Dadullah's residence in Kulgharan area of Khak-i-Afghan District and killed him, later, the Waziristani militant was also killed, Zabul's deputy police chief Ghulam Jailani Farahi has been quoted by media as saying.
However, in a telephonic conversation with Khaama Press, the governor of Zabul province expressed unawareness over the incident.
Mohammad Anwar Ishaqzai said there are rumors about his death but trusted sources have not yet verified the news.
Mullah Mansour Dadullah a senior Taliban commander and brother of notorious Taliban commander Mullah Dadullah Akhund arrived in Zabul province over a month ago and announced division with Mullah Akhtar Mohammad Mansour.
Since then, he and his men came under several attacks of Mullah Akhtar's fighters.
The infighting intensified over the course of time and Mullah Dadullah received the assistance of Daesh to defeat Mullah Akhtar's fighters.
In past few days, officials say over 100 fighters from both sides have been killed and several others wounded.