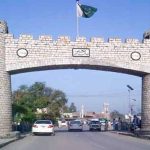 Kabul: Taliban gunmen fired in the air on Tuesday to scatter protesters in the Afghan capital of Kabul, witnesses said, as video showed scores of people scurrying to escape volleys of gunfire, although there were no immediate reports of injuries.
"The Islamic government is shooting at our poor people," one panic-stricken woman on the street says over sounds of gunfire in an Iranian television news video clip. "These people (Taliban) are very unjust, and they are not human at all."
U.S. Secretary of State Antony Blinken said on Tuesday the United States is in contact with about 100 Americans who have remained behind in Afghanistan and is working to make sure charter flights can leave safely.
In the weeks before the last U.S. troops completed their withdrawal from Kabul, U.S.-led foreign forces evacuated about 124,000 foreigners and at-risk Afghans but tens of thousands who fear Taliban retribution were left behind.
Speaking to reporters on a visit to Doha, capital of the Middle Eastern nation of Qatar, Blinken said Taliban officials had told the United States they would let people with travel documents depart freely.
On Monday, the Talibans had claimed victory in the last Afghan region still holding out against their rule, declaring that the capture of the Panjshir valley completed their takeover, and promising to name a new government soon.
Pictures on social media showed Taliban members standing in front of the gate of the Panjshir provincial governor's compound after days of fighting with the National Resistance Front of Afghanistan (NRFA), commanded by Panjshiri leader Ahmad Massoud.