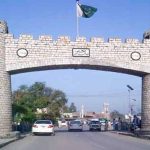 Taliban and Ahmed Masud's  forces were fighting on Saturday for control of the Panjshir Valley north of Kabul, the last province in Afghanistan holding out against the Islamist group, according to reports.
Taliban sources said on Friday its fighters had taken the valley, although the resistance denied it had fallen.
The Taliban have so far issued no public declaration that they had taken the valley, which resisted their rule when they were last in power in Kabul from 1996 to 2001.
The National Resistance Front of Afghanistan, which groups opposition forces loyal to local leader Ahmad Massoud, said Taliban forces reached the Darband heights on the border between Kapisa province and Panjshir but were pushed back.
"The defence of the stronghold of Afghanistan is unbreakable," Front spokesman Fahim Dashty said in a tweet.
A Taliban source said fighting was continuing in Panjshir but the advance was slowed by landmines placed on the road to the capital Bazarak and the provincial governor's compound.
DG ISI Lt Gen Faiz Hameed flew into Kabul on Saturday. The intelligence chief will spend a day in the Afghan capital, sources said, adding he is meeting and working with Pakistan's Ambassador Mansoor Ahmed Khan and his team on issues of repatriation and transit through Pakistan and the situation on the border.
Since the Taliban came into power last month thousands of foreign nationals have been evacuated from the war-ravaged country with Pakistan's help. The Pakistani embassy in Kabul had been working 24/7 to assist in the evacuation efforts.
According to the sources, the ISI chief will discuss matters with the Taliban related to the issue of pending requests from countries and international organizations for repatriation/transit through Pakistan.