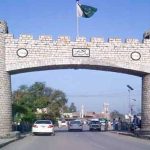 DOHA: Afghan Taliban Spokesperson Suhail Shaheen has praised Pakistan's role in the historic peace deal reached between the Taliban and the US in Doha.
Sohail Shaheen said that they are determined to not use Afghan land against anyone. He added that for the US, the benefit would be that it will not have to worry about attacks from the Afghanistan soil.
"America has agreed to leave Afghanistan through talks. This is a peaceful way and both the parties have agreed on it," he said.
Talking about the next steps to be taken under the deal, Shaheen said through intra-Afghan dialogue the future of country's government will be discussed.
Earlier in the day, Prime Minister Imran Khan welcomed the US, Afghan Taliban peace deal and said: "This is the start of a peace & reconciliation process to end decades of war & suffering of the Afghan people. I have always maintained that a pol solution, no matter how complex, is the only meaningful path to peace."
He said that Pakistan was committed to ensure that the "agreement holds & succeeds in bringing peace to Afghanistan".