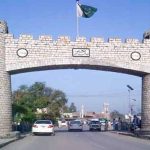 KABUL: The Taliban said on Sunday they will not hold direct talks with the Afghan government and rejected a statement from a senior minister about plans to hold such a meeting in the next two weeks, a senior Taliban official said.
State Minister for Peace Affairs Abdul Salam Rahimi said on Saturday it was hoped that direct talks with the Taliban would be held in the next two weeks in an unidentified European country.
But Suhail Shaheen, a spokesman for the Taliban's political office in Qatar, denied that, saying talks with the Afghan government would only come after a deal had been struck with the United States on the departure of its forces.
"Intra-Afghan talks will start only after a foreign force withdrawal is announced," Shaheen said.