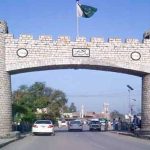 The Taliban should respect international opinion and norms because if they are in power they would require assistance, Foreign Minister Shah Mahmood Qureshi has said.
In an interview with a foreign media on Wednesday, Qureshi said he is of the view if the Taliban are in charge they will need humanitarian and financial assistance.
"Otherwise, we will see an economic collapse, and do we want to see an economic collapse? And if there is an economic collapse, look at the repercussions, look at the consequences that would lead to."
Qureshi said that Pakistan had asked for the peace process negotiations to move in tandem with the withdrawal of troops so there is no sense of insecurity and anxiety.
He said he had been saying in his engagements: "Withdrawal is inevitable. Make sure it is a responsible, orderly withdrawal."
The foreign minister said that the international community has to weigh its options now. The first option is engagement, as opposed to isolation.
Of isolation, he said: "It's a dangerous option. That's an option of abandonment, of Afghan people. Of people. I'm talking of the people."
He said that will moreover give space to "the organisations that we all dread", the international terrorist organisations whose footprint we do not want growing.
When asked whether he wants the international community to recognise the Taliban as the legitimate rulers of Afghanistan, the federal minister said that he only feels that it is important to "engage" with the Taliban because the "consequences of disengagement are far worse."